David Gillick OLY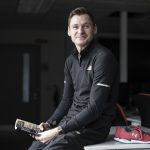 [Class of 2016/2017; European 400m Indoor Champion; Olympian; Masterchef winner 2013; Author of David Gillick's Kitchen]
"I really enjoyed studying and working with Dr Olivia Hurley on her Certificate in Sport Psychology programme. I learned what sport psychology is really about – such as the science and research behind the use of various mental skills, techniques and strategies in order to enhance my performances, not just in my sport, but also in my day-to-day life. I would highly recommend Dr Hurley's programme to any individuals interested in getting the best out of their sport and their lives".
Georgia McGurk
[Class of 2017/2018; student of Psychology at London's Metropolitan University]
"I have just recently completed the Sport Psychology Certificate taught by Dr. Olivia Hurley in IADT. It is a well organised programme, with a very manageable work load and the weeks flew by. Olivia is hugely passionate about the field of sport psychology and this passion transcends into her lectures. She has a great ability to simplify information, making the learning part fun and easy. I would recommend this course to anyone with a keen interest in sport/sport psychology and someone who would like to connect with other colleagues within this field". 
​Jordan Larmour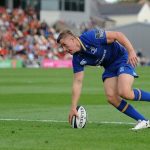 [Class of 2017/2018; Professional Leinster and Ireland Rugby player] 
"The Certificate in Sport Psychology at IADT, taught by Dr Olivia Hurley, was very interesting and I learned a lot while studying on the course. Olivia is extremely passionate and enthusiastic about what she does. I found the material covered in her programme very helpful and have implemented a lot of what I learned into my own game of rugby". 
Jenny Claffey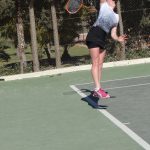 [Class of 2017/2018; Ex-professional Tennis player; Tennis Pro coach; Leinster Women Rugby 7's squad] 
"I have just completed the Certificate in Sport Psychology in IADT and I thoroughly enjoyed my experience on the course. The content covered gave me a real understanding of what Sport Psychology is about, including the science and research behind it. It also provided me with a better understanding of the challenges I faced when injury forced me to retire from my professional sport of tennis. I learned many coping tools that are applicable to me for life, not just for sport participation. I really enjoyed the course with Olivia – her enthusiasm in sharing her knowledge and expertise was fantastic and would highly recommend this programme to any and every one!" ​
Josh van der Flier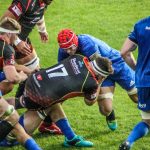 [Class of 2017/2018; Professional Leinster and Ireland Rugby player; UCD BSc Sport Management Graduate] 
"I learned a huge amount from studying on the Certificate in Sport Psychology at IADT, taught by Dr Olivia Hurley. I found the content covered very relevant to my sport and also feel it will be useful information to have 'down the line', whatever I end up doing when my career as a professional rugby player is over. I especially found the research-based content of the programme to be invaluable for me as an athlete".
Dr Norah Patten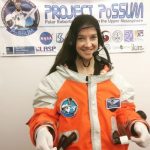 [Scientist Astronaut Candidate; Founder of @PlanetZebunar; @SpaceNorah]  
"I have interacted with Dr. Olivia Hurley on a number of occasions, including participating in a panel discussion as part her Certificate in Sport Psychology programme in IADT. Olivia is warm, kind, professional and brings out the best in people. It was a pleasure to meet and speak with her students in her Sport Psychology class in November of 2017, as well as meet her undergraduate students during their Gradshow in May 2018 in IADT. Olivia's students are a testament to her passion for, and commitment to, her role as an academic and practitioner in her field of sport psychology".
Shane O'Donoghue OLY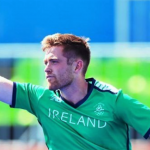 [Class of 2016/2017; Rio Olympian – Men's Irish Hockey Team; Director of Hockey Rathdown School; BSc Sport & Exercise Management; Told & Co, Vedoneire, IMPACT and Dita Hockey Ambassador]
"I thoroughly enjoyed studying on the Sport Psychology Certificate in IADT, taught by Dr Olivia Hurley. The course is not too research-heavy, which was exactly what I was looking for at the time. It gives a great insight into the various methods, techniques and approaches used to enhance aspects of sport performance, such as confidence and motivation. More importantly, it spurred me on to apply for the M.Sc. in Sport, Exercise and Performance Psychology at UL. Dr Hurley made the course fun and engaging, and it served more than one purpose for me as I was able to take away some of the material discussed in class and implement it into my own personal performances for my club and country".
Sophie Vard-Ryan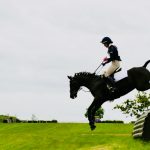 [Class of 2017/2018; Horse Racing Ireland Internship winner – Summer 2018]
"Having been heavily involved in both the competition and business side of the horse-sport industry, Dr. Olivia Hurley's Sport Psychology Certificate programme in IADT has been a great help to me upon formally entering the business world of the horse industry. Her invested interest and assistance has been a significant component in boosting my future career prospects. I cannot recommend her programme highly enough".  
Mick O'Dowd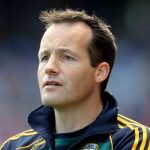 [Class of 2016/2017; ​Former Meath Senior Gaelic Footballer and Manager] 
"Most coaches are curious and are continually seeking out new information that will improve their own performances in working with their athletes or players.  In this regard, the Certificate in Sport Psychology at IADT provides students with a very good understanding of the mental skills that can be applied to training, competing, injury recovery and their overall lifestyle.  It also gives coaches guidance on how best to deal with the challenges that face all teams and competitors throughout their season. Dr. Olivia Hurley is very passionate about her subject and clearly outlines the science and extensive research upon which the course material is based. The programme is quite interactive and provides its students with a great opportunity to network and share ideas with other coaches and athletes from a range of different sports".
James Downey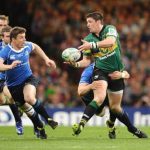 [Class of 2017/2018; Former Professional Rugby player; Media Pundit/Panellist; Clontarf RFC Assistant Coach]
"I have just completed the Certificate in Sport Psychology in IADT with Dr. Olivia Hurley. I really enjoyed it and cannot believe, as an ex-professional athlete, how little I really knew about the research and science behind the strategies used within sport psychology before completing the programme. I thought, having played, that I would have come across a lot of it, but instead, studying on Olivia's programme has given me a new view and insight into how I should coach my top athletes in my sport of rugby, which is priceless information to have in the current, highly competitive rugby climate. I cannot recommend Olivia's programme highly enough and I know a number of my colleagues and athletes who have also completed her programme feel the same way about their experiences in her class in IADT".
Ian McKinley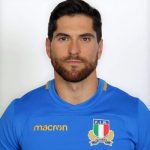 [Class of 2011/2012; Irish-born former Leinster Rugby player, now Italian-qualified professional rugby player with Benetton Rugby]
"My time spent on the sport psychology course with Dr Olivia Hurley was about seven years ago. For me, it was really interesting learning about the different mental tactics and strategies used within the sporting environment. Dr Hurley was a great communicator and delivered the material in a way that everyone could follow. I would highly recommend the course to anyone wanting to explore the sporting world a little bit further."
Damian Hall
[Class of 2014/2015; Founder of Complete Personal Training + Complete Transformation Retreats- see: www.completepersonaltraining.ie] 
"I studied and completed the Certificate in Sport Psychology in IADT with Dr. Olivia Hurley in 2014/2015. Wow (!), pretty early on, it dawned on me how little I new about human behaviour. Being a head rugby coach and running a fitness business, it is obviously something that is crucial for achieving results both with athletes and the regular 'Joe-soap'. I very much benefited from Dr. Olivia's vast experience, and the manner in which she could relate and get the key information across to her students. It's one thing knowing it, it's another thing being able to teach it! I have been able to apply pretty much all of what I  learned on the course into the real world, which is really what I was after".
Jason Harris-Wright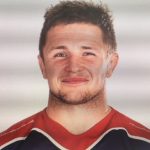 [Class of 2010/2011; Professional Rugby player with Bristol Rugby (Formally with Leinster Rugby + Connacht Rugby); BA in Leadership & Management]
"I really enjoyed completing the Certificate in Sport Psychology in IADT back in 2010/2011. Olivia made the lectures extremely interactive and interesting. It had a very positive effect on me, as it helped me to learn more about the 'mental side of sport'. I would highly recommend this course to all athletes and aspiring coaches".
Marta Harper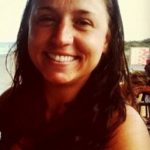 [Class of 2015/2016; Women's PRO for Leinster Rugby; @MartaHarper]  
"I completed the Certificate in Sport Psychology in IADT with Dr. Olivia Hurley as part of her class of 2015/2016 and I couldn't recommend it highly enough. I had recently moved back to Ireland after a break in Barcelona, where I am originally from, and joining this programme was the best decision I ever made! It allowed me to re-engage with my Sport Psychology background and from the very first class I was fascinated by the expertise, passion and knowledge that Dr. Hurley has on this subject, as well as how engaged all of the students were throughout her sessions with us. Completing this certificate programme in IADT also allowed me to build a unique network of very interesting and high profile sports individuals from all around Ireland, many of whom I am still in regular contact with".
John Joyce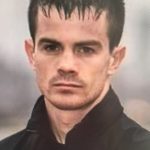 [Professional Boxer; Member of the Irish Defence Forces]
"I have been working with Olivia for over one year now, since the start of my professional boxing career. I have learned different ways to work in my career with regard to my mental skills training, such as using positive thinking, mental imagery and goal setting.  These strategies have helped me to prepare for life inside the ring for my sport (and also outside the ring – for life in general). During this past year I have learned so much from Olivia. This knowledge I have obtained is also taught by Olivia on her very popular Certificate in Sport Psychology programme in IADT". ​
Stephen Bradshaw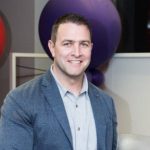 [Class of 2016/2017; Former Rugby Coach with St. Mary's RFC; Co-Owner of Celtic Campervans; Also works in the Creative Advertising field]
"Dr. Olivia Hurley is a remarkable lecturer. Her passion for psychology was evident throughout the course. I completed the IADT Certificate in Sport Psychology in 2016/2017 and found it to be an eye-opening and incredibly motivating experience for me, for both life and within the constructs of sport. Dr. Hurley has a truly effective way of integrating her class members, and throughout her sessions, she makes learning the aspects of sport psychology interesting, exciting and, most importantly, applicable to work, sport and every-day life. What's more, Dr. Hurley shows a genuine interest in her students and continues to maintain relationships with them long after the course is complete, offering her expertise if and when needed….Just another way this lady stands out from the crowd. It was a pleasure to learn and work with Dr. Hurley – I cannot recommend this course highly enough".
David Fitzgerald OLY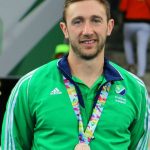 [Class of 2015/2016; Rio Olympian & European Bronze Medallist – Men's Irish Hockey Team; UCD Business & Law Graduate]
"Working with Dr Olivia Hurley over the past few years has changed the way I approach the mental side of my game. Olivia helped me to develop the skills I needed to deal with the demands of elite level sport. Completing her Certificate in Sport Psychology in IADT gave me a deeper understanding of the various techniques and strategies underpinning the world of sport psychology. These are skills that I not only use in sport but also in my professional career. I would highly recommend Dr Hurley's course in IADT for anyone interested in developing key skills that will assist them in many aspect of their lives". 
Tony Og Regan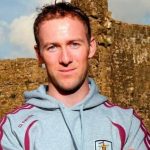 [Class of 2013/2014; Former Galway Hurler; Now working as an Applied Performance Psychology consultant]
"I felt the Level 8 Certificate in Sport Psychology course in IADT was a really good introduction to the key concepts of sport psychology. Completing the programme also allowed me to gain access to the M.Sc. in Applied Sport and Exercise Psychology in WIT. The material Olivia covered, the class interactions and the lectures/guest talks really helped to improve my knowledge of the area. The essay guidance and corrections were really beneficial for my work on the WIT Masters programme. I also found the IADT staff very friendly and accessible when dealing with any queries I had during my time studying there".
Andrew Conway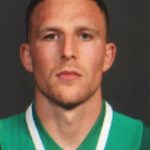 [Class of 2012/2013; Professional Munster (former Leinster) and Ireland Rugby player]
"I learned a lot studying with Dr Olivia Hurley in IADT. The Certificate in Sport Psychology programme was an ideal course for me to do as the material covered was so relevant to my rugby career. Dr Hurley is extremely passionate and knowledgeable about her subject which made being a student in her class really enjoyable!"
Gillian Pinder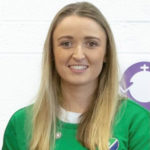 Class of 2018/2019; 1st Academic Scholarship Recipient for the Certificate in Sport Psychology; Irish Hockey World Cup Silver medalist
"Dr. Olivia Hurley is one of the most passionate lecturers that I've had the pleasure of working with. She lives and breathes all things sport and sport psychology. Her passion and enthusiasm come across throughout her lectures and is inspiring to everyone with a desire to study sport psychology. She covers topics that that are relatable whether you participate in sport at the highest level or whether you're coaching the tiny tots on a Sunday morning. I learnt to harness skills and techniques that I subconsciously touched off throughout my playing career. With a little bit of finesse, I was able to tweak one or two things helping to prepare me from a mental point of view to secure Olympic qualification for the Irish Women's Hockey Team. Overall, I really enjoyed my time studying sport psychology, I got to meet some amazing people along the way including some highly interesting and accomplished guest speakers. I would recommend to anyone with an interest in sport to consider joining Olivia in IADT."